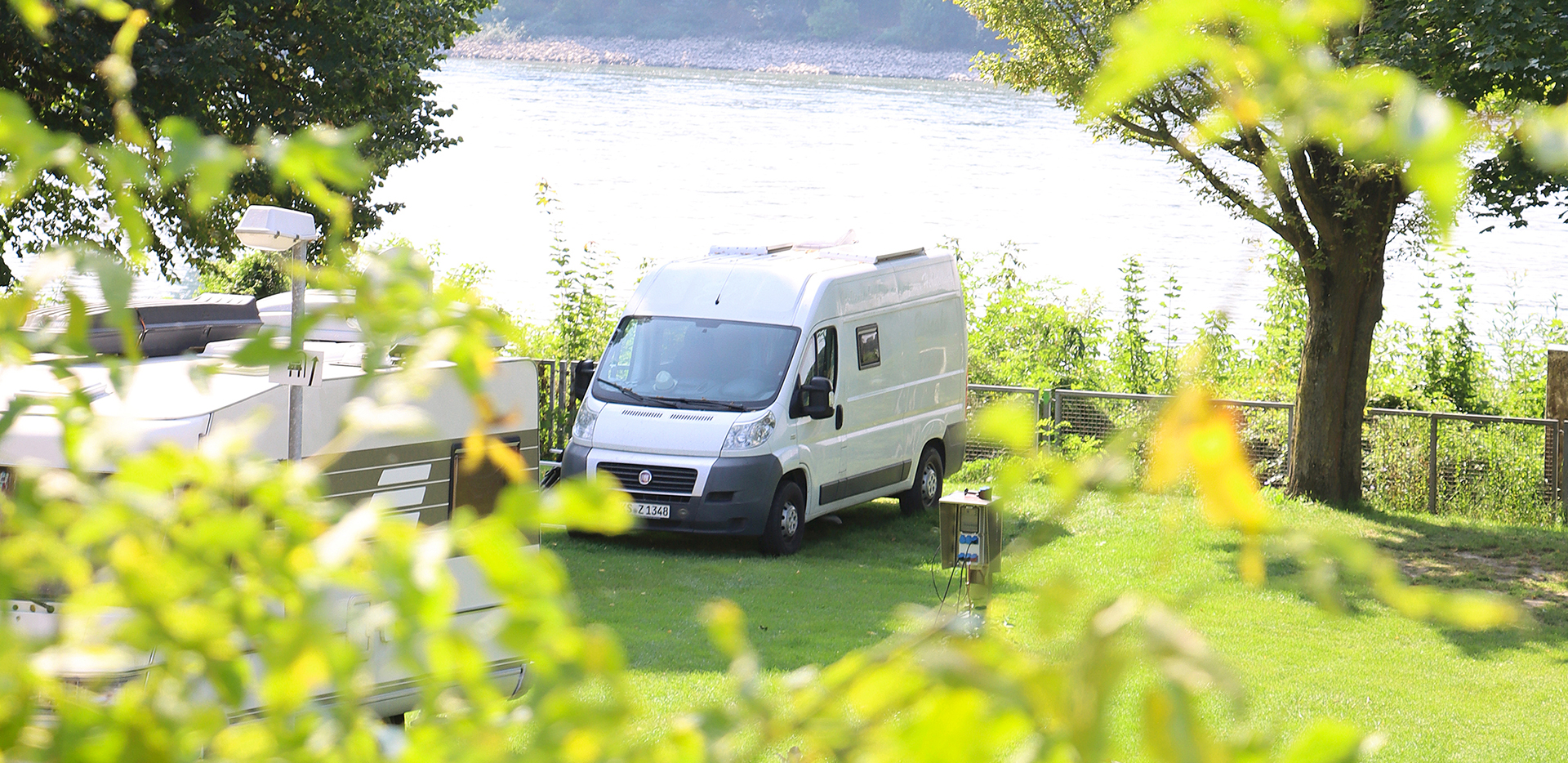 The prices are always per person and night including VAT, as well as the cultural promotion tax of 5% to be calculated on behalf of the City of Cologne. Please take into account that weekends can only be booked completely (two nights. Friday to Sunday or Saturday to Monday). Tent or caravan is charged only once per night, otherwise each overnight guest pays his fee per night. There are no additional costs for shower, toilet or hot water and kitchen use.
Arrival is possible from 3 pm. On the day of departure we ask you to vacate the site by 12 noon. If you would like a late checkout until 5pm (6 Euro fee), please contact us. We are looking forward to the days together!
Child (up to 12 years)
€ 5,00
Transporter/Trailer
€ 4,50
Caravan under 6.00 m
€ 7,00
Caravan under 8.00 m
€ 9,00
Motorhome to 6.50 m
€ 8,00
Motorhome to 8.00 m
€ 10,50
Motorhome to 9.00 m
€ 13,00
Tent - small - 3 people
€ 6,00
Tent - medium - 5 people
€ 7,50
Tent - large - 7 people
€ 9,00
XXL tent max. 10 people
€ 11,00
Electricity per Day
€ 4,50
1 Day Guest (10:00 - 21:00)
€ 4,00
1 day guest with a car
€ 5,50
Late Check Out (5 pm)
€ 6,00
Professional overnight stays (fitter) and student flat rates or prices for permanent campers
–
You are a teenager (16 years and older) and would like to visit us without parents? Then you can arrive accompanied by an adult supervisor, for this you need a form that you can download here. Please understand that we are not allowed to accept you without presenting this form, according to the protection of minors.
Form
Professional overnight stays
The cultural promotion tax does not apply to overnight stays for business purposes. For this purpose, you will find a form here, which you should fill out and bring with you: Declaration of cultural promotion levy. If you have any further questions or would like information about current discounts, please feel free to email us.